Official Jersey Reptilians Team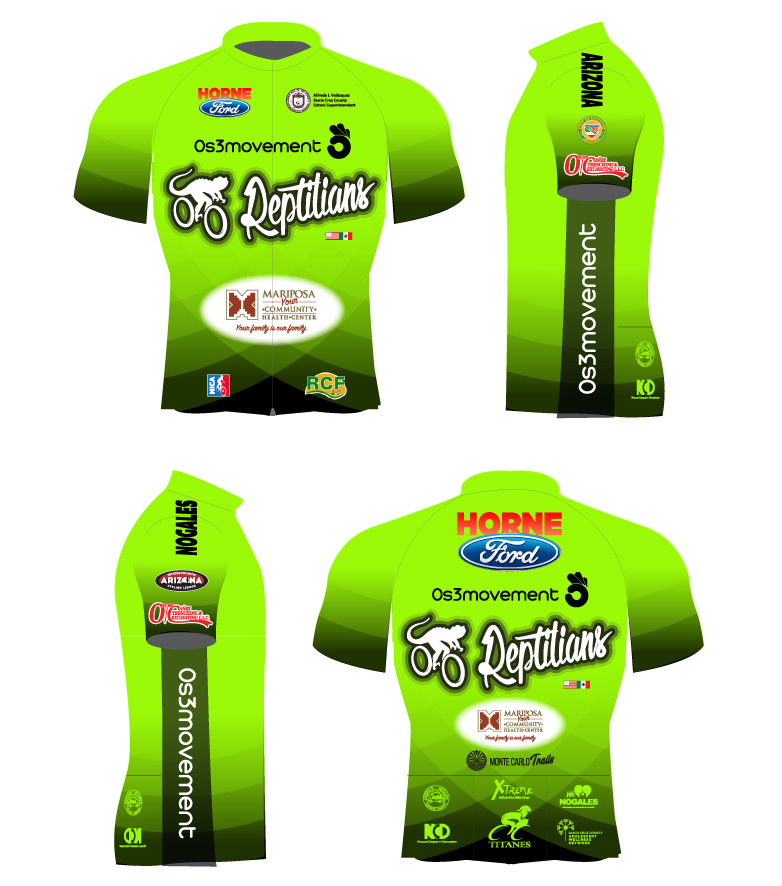 Looking back at these 6 years of hard work, and thousands of miles traveled by bicycle; we can now clearly see what our successes were, and how we overcome our mistakes. These were just lessons we learned. They taught us to be better, stronger, and more united. Now we are ready for a new era, and a new skin.
The new design of our jersey is a combination of our first and second jersey. The green color is our skin, a positive color full of vigor characteristic of 0S3 Movement; it is worth mentioning that green is the safest, and most reliable color recommended in cycling clothing, thanks to long-distance visibility. The black gradient color represents the strength, maturity of our organization, and team during these 6 years. Our latest uniform honors our 0S3 Movement organization, today with this refreshing new design we honor our 0S3 Reptilians team "younger genarations" and welcome new challenges and their opportunities.
In 0S3 Movement ,and 0S3 Reptilians; we are enthusiastic cyclists who through biking have found a better lifestyle, fellowship, passion for the sport, a connection with our environment, and love for our community.
Ponte "La Verde" Fosforescente.
The proceeds from the sale of this Jersey will be allocated to the multiple projects of the non-profit organization of the 0S3 Movement at the service of our community. Order deadline is February 7, 2020 at 10:00 pm. This is just a graphic representation of the jersey, final design may vary a bit. All sales are final.