0S3 Volunteers
Are you energized to work with happy, healthy, ready-to-learn kids and/or make your community a stronger, better connected, more walk/bike-friendly place to live? Great!
0S3 Movement has a lot of engaging volunteer opportunities for you to consider:
Monte Carlo Trails Park
Youth Cycling Team
Summer Bike Camp
Adopt A Bike
Fix2Own
Bike Rides
We are dependent on the generous work our volunteers give to us and we'd love to have you on our Team, too! Also, please know that NO PREVIOUS BIKE EXPERIENCE, MECHANIC OR OTHERWISE, IS NECESSARY! We are here to support, teach, and welcome you to the 0S3 Movement Cycling Family Community.
Earn the shirt!!!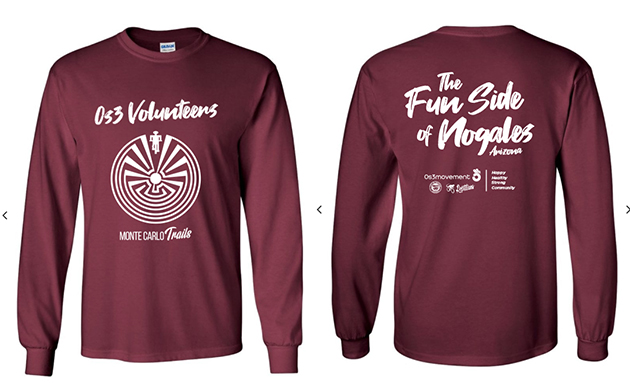 If you have not volunteered with 0S3 Movement before, please complete this application form below.
0S3 Volunteers Monte Carlo Trails Park
____________________________________
Your support and donation means the world to us. We wish you and your business continued growth and prosperity in the months and years ahead. 0S3 Movement is a 501c3 non-profit organization. Tax ID #47-5422260