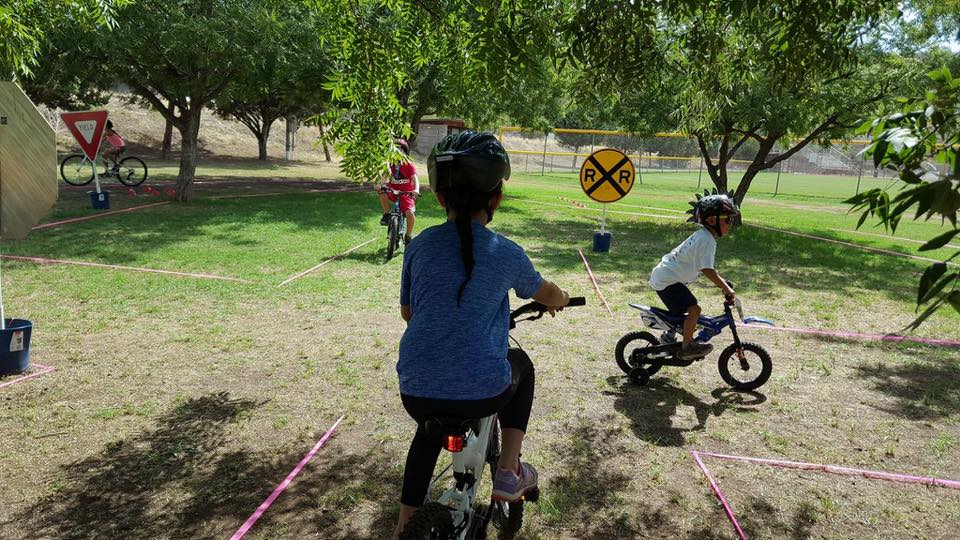 0S3 Movement Summer Bike Camp is about more than just riding bikes!
Participating in Summer Bike Camp is about empowerment, building confidence, and above all-FUN!
From June 17 to June 21, 2019
Through our Summer Bike Camp program your child's confidence, knowledge, and skills increase in a safe, fun and peer-inspired environment. Activities focus on developing safe-riding skills, mechanical knowledge, and bike handling for each skill level, as well as exposure to health and wellness, environmental stewardship, air quality issues, obstacle course, games and much more!
Kids begin and end each day at Fleischer Park in Nogales, Arizona. Kids begin the day at 8am and end at 11am.
Camp is designed for kids 6-13 years old. Perfect for Middle School aged youth!The cost per kid is $25 and space is limited.
Want to sponsor this event, or provide a scholarship for low-income kids and youth to participate? Please contact us 0s3movement@gmail.com or give us a call at 520-223-1149 with Melissa Gallegos.
Here is a sample schedule to get an idea of what kids will experience at Summer Bike Camp:
Day 1, Monday, June 17: Orientation to Bikes, 0S3 Movement, Basic Bicycle Mechanics & Bike Safety. Participants learn about simple bike maintenance, bike sizing and fit, how to fit and wear a helmet and socialized with other youth.
Day 2, Tuesday, June 18: Safety and Accident Prevention. Participants learn the steps for entering the roadway without accident. They will learn to look back and forth for passing traffic and go when it's clear. Day 2 special guest: Amador Vazquez, Public Safety Officer from the Nogales Police Department.
Day 3, Wednesday, June 19: Inspection of Intersections and Road Signs. Participants learn to pull up to a stop sign, wait for pedestrians, then stop far enough out to see beyond any obstacles, position their pedals for a powerful take-off and go when there's no conflicting traffic. Day 3 special guest: Sonia Sanchez from Team ADICT
Day 4, Thursday, June 20: See and Be Seen. Participants learn to turn their heads to see what's behind them without swerving their bike more than one foot to either side and without falling. Day 4 special guest: Mariposa Nutrition and Health
Day 5, Friday, June 21: Road Risks. Participants learn to dodge their front wheels around a "rock" at the last moment without veering more than one foot to either side and without falling. They also learn to go between two objects without hitting either. Day 5 special guest: Santos Yescas from Nogales Community Development.
Graduation celebration and ride at the "FNR" Friday Night Ride with the 0S3 Cycling Family. We meet at the Nogales "Little" Mercado in downtown Nogales, Arizona at 6:30pm.